Safe & Secure Dryer Vent Cleaning Service
Dryer vents can be clogged by lint which can cause dryer fires in your home. Get a dryer vent cleaning service at Mr. Duct Cleaner to remove such clogs in your dryer vents.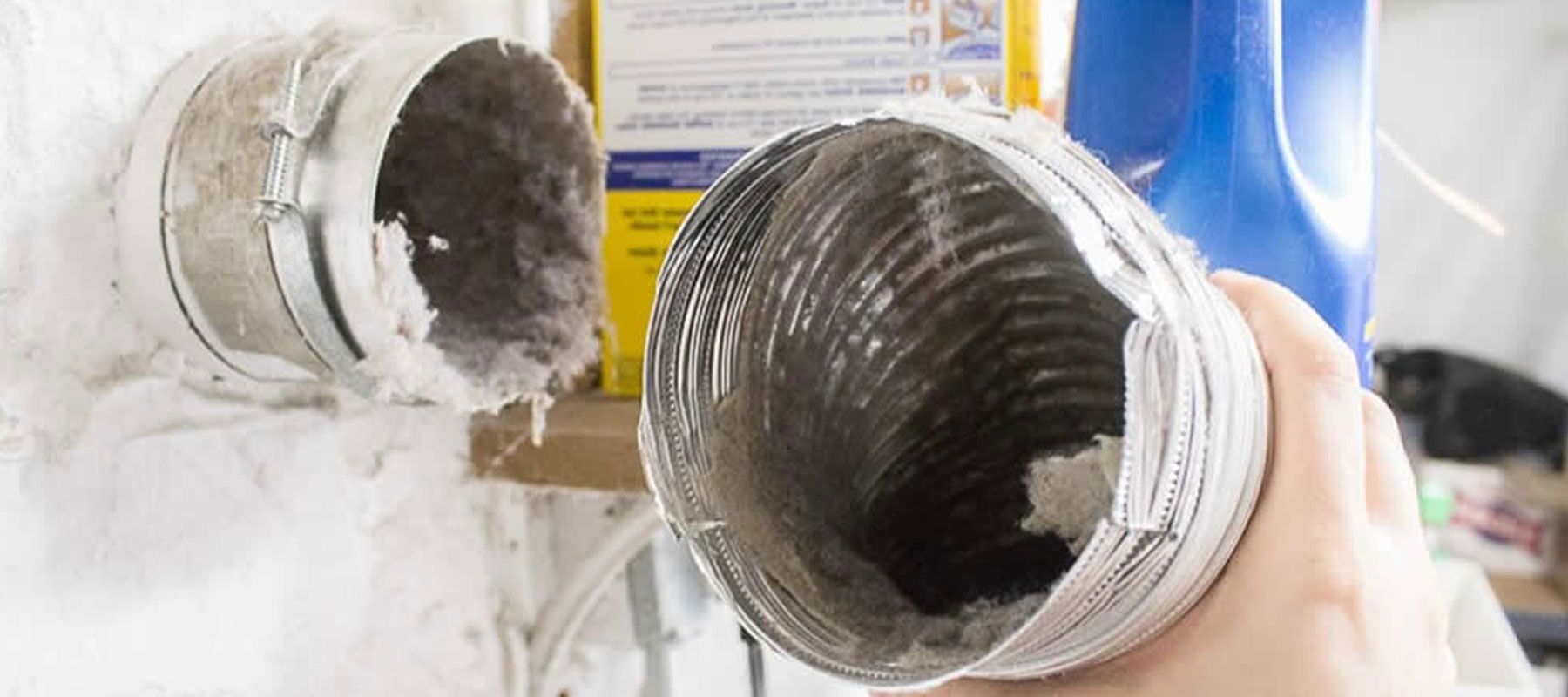 Avoid Dryer Fires With Dryer Vent Cleaning Near You
Clothes dryers are the leading cause of house fires in every household due to lint buildup in the dryer vents and failure to clean the unit. Thousands of clothes dryer fires are reported each year, and not cleaning the dryer is the leading cause of house fires. With an estimate of a hundred injuries and millions of property losses each year, many dryer manufacturers recommend that a dryer vent cleaning service is necessary to prevent accidents. At Mr. Duct Cleaner, we ensure that your home is safe from the possible hazards of fires. Our dryer vent cleaning service can help homeowners, and business owners keep their families safe from dryer fires. Most residents are unaware of the hazards that a clogged dryer vent poses. Lint is highly combustible and usually collects inside the dryer vent. Not only does it pose a fire risk, but a clogged dryer duct can make the dryer take three times longer to dry clothes, which significantly reduces efficiency and increases power bills. Every homeowner should be aware when they have their dryer vent cleaned out. Regular cleaning of the dryer vent can significantly improve the dryer's performance and reduce the risk of fire hazards. With our air duct cleaning technicians, you can rest easy that they will remove the lint and other debris that clogged the dryer duct and vents. So if you are looking for a dryer vent cleaning service near you, Mr. Duct Cleaner can help. Contact us for all your duct cleaning needs. We also do dryer duct installation services.
How to Identify Clogged Dryer Vent
If you are unsure if you need dryer vent cleaning service, here are some of the warning signs that your dryer vent may be blocked or obstructed:
Excess lint behind the dryer
Clothes taking longer to dry
No lint on the lint screen
Excess lint or pet hair on clothing
Lint around the door seal
Boiling dryer and clothing
Moldy smell
Depending on how frequently you use your dryer, you'll want to have your dryer vent cleaned and thoroughly checked once every six months. If you do laundry less frequently, scheduling dryer vent cleaning once a year will suffice.
Try Our Dryer Vent Cleaning Services Today At a Reasonable Cost
Our service technicians are comprehensive and detailed. We take our time to clean, investigate, and test the dryer and vent system. This exact procedure ensures that everything is 100% clean and safe from any fire hazards. We have always offered our services at a budget-friendly cost that anyone can afford. We make sure that our customers are satisfied with our cleaning service and that we won't do anything to undermine the quality of our services. Rest assured that you are safe from any fire hazards from your dryer vents and that your dryer efficiently runs when drying your laundry. Thus, don't wait to encounter accidents in your household and have a dryer vent cleaning service with Mr. Duct Cleaner. We guarantee that our service is done the first time. Get an affordable dryer vent cleaning service here today and contact Mr. Duct Cleaner.
Contact Mr. Duct Cleaner Today!
For more information regarding our air duct and dryer vent services, you can contact Mr. Duct Cleaner for all cleaning and sanitation services on your ductwork. Schedule a service with us today!