Air Duct Sanitation Service
Stop harmful microbes from spreading to your home with the help of Mr. Duct Cleaner. We provide air duct sanitation service to eliminate any bacteria and microorganisms in the air.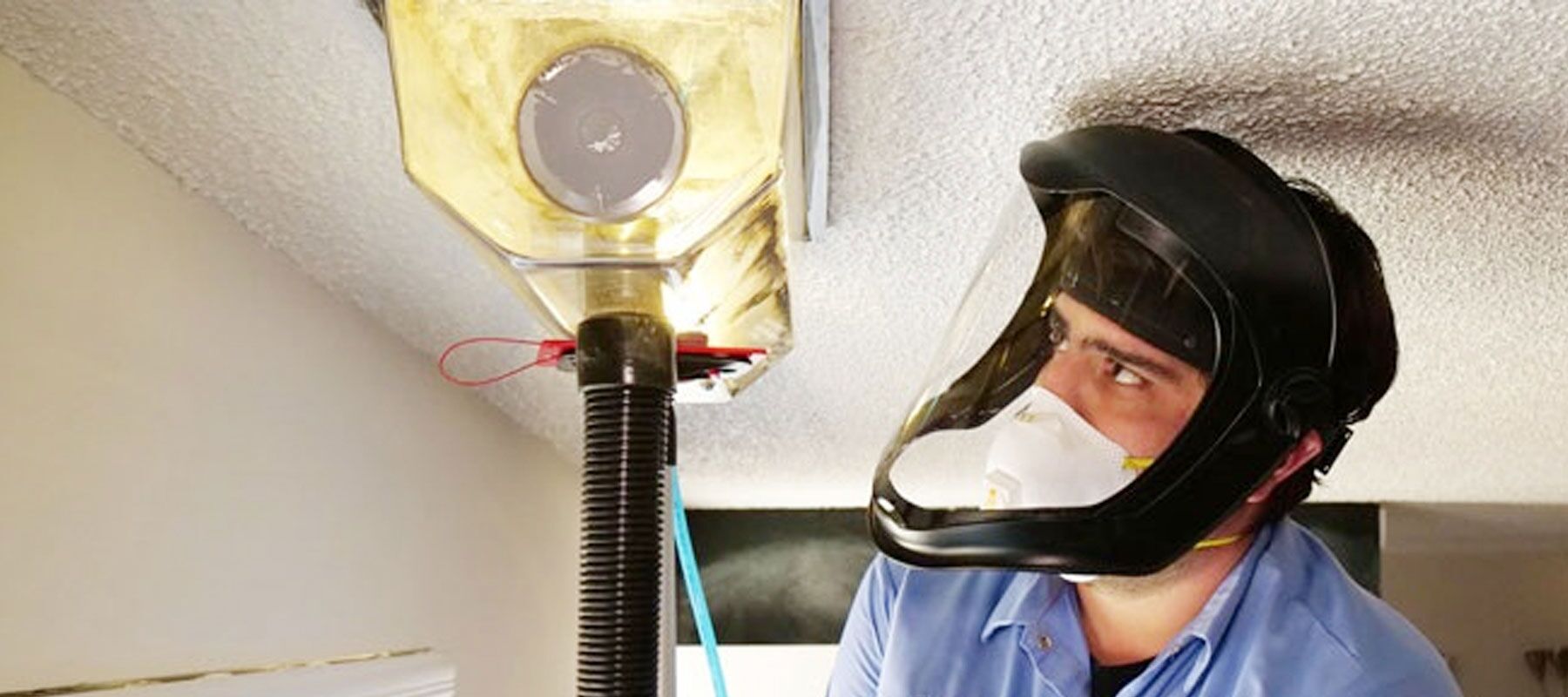 Breathe Fresh, Safe Air With Air Duct Sanitation Service
At Mr. Duct Cleaner, we ensure all of our customer's Indoor Air Quality (IAQ) systems are safe and sanitary with our air duct sanitation service. As home construction improved over the years to keep the noise and elements outside, the air quality indoors has decreased. Every time you cook, clean, or even breathe, it releases chemicals as well as dust particulates into the air that could recirculate throughout your home. Before, pollutants are removed naturally as fresh air comes through the windows. More modern homes are sealed well so that there is no longer natural circulation of fresh air, and help is needed to keep indoor air healthy. Mr. Duct Cleaner is here to lend a hand.
The Benefits of Air Duct Sanitation Service
Keeping a safe indoor air quality is one of the main benefits of having an air duct sanitation service. However, that's not the only benefit. Here are some of the benefits your household will experience with air duct sanitation:
Improve your airflow. Cleaning and sanitizing your ductwork can help prevent microbial buildup on cooling coils, air ducts, and HVAC systems. As a result, your heat exchange and airflow will improve. Better airflow means that it will be easier to heat and cool your home faster and more smoothly, improving your overall home comfort.
Reduce your energy costs. By keeping your airflow high and optimal, your HVAC system will be able to function much more efficiently, thereby reducing energy consumption.
Prevent fungal growth. Because mold can grow inside the ducts and away from sight, it could spread its spores throughout your home. With air duct sanitation service, mold will be much less likely to grow and spread through your home.
Our air duct sanitation helps kill bacteria and other contaminants, thereby significantly reducing the risk of getting infected by airborne diseases, such as cold flu viruses and allergies.
Indoor Air Quality Systems
We also provide indoor air quality services to determine the appropriate IAQ system for your home or establishment. We have a wide selection of indoor air quality systems to meet your needs.
Air Cleaners and Air Purifiers. Air cleaners and air purifiers work to eliminate pollutants from your ductwork's air. They work similarly to your air conditioner's filter but have a higher level of filtration, and they also operate continuously instead of when you need heating and cooling. In addition to filtration, cleaners and purifiers that absorb gases use UV light to eradicate bacteria, viruses, and mold.
Air Humidifiers. Humidity is as important as temperature in terms of comfort. Dry winter air feels colder and uncomfortable. In the summer, humidity can make the inside temperature feel warmer and promote mold and mildew. Air humidifiers control the humidity in the premises for comfortable indoor living.
Ventilators. Ventilators help provide circulation in homes that are too enclosed to have natural ventilation. They draw in outside air while pumping out indoor air and filter the pollutants that come with it.
Air Duct Sanitation Services Available Here
If you want to improve your indoor air quality, give Mr. Duct Cleaner a call. Our qualified technicians will evaluate your home's structure and natural ventilation and sanitize your home. We'll assist you in selecting a suitable system for your home that will complement your current HVAC system. Contact Mr. Duct Cleaner today and get safe and sanitary air quality in your homes. We also do dryer vent replacements at a reasonable price!
Contact Mr. Duct Cleaner Today!
So if you're interested in getting an air duct sanitation service in your home or office, then be sure to contact the experts at Mr. Duct Cleaner and schedule an appointment today.