Get state-of-the-art flex duct installation for your current heating and cooling systems. Reach out to Mr. Duct Cleaner to help you with your installations.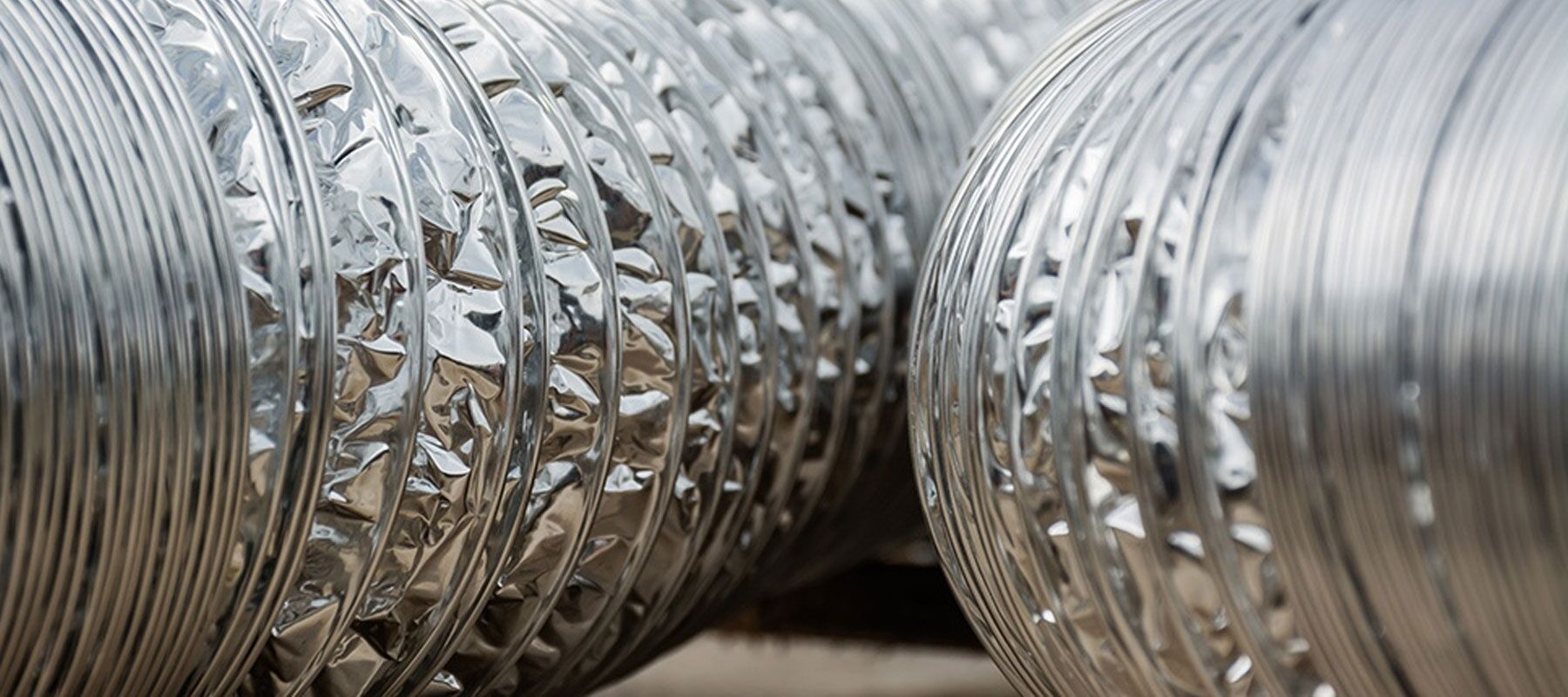 Flex Duct Cleaning and Sanitation
The ductwork in your home or business serves as a pathway for your HVAC system to circulate cool or heated air throughout your home. So it needs to be correctly insulated to avoid any energy loss and air leaks. When your duct board is damaged or has deteriorated over time, it can significantly reduce your HVAC system's performance and greatly increase your energy bill. If the duct is leaking or full of filthy debris, we recommend you get flex duct cleaning and sanitation. At Mr. Duct Cleaner, we provide cleaning and sanitation to ensure clean and contaminant-free air is flowing through your place. Not just that, we can also assist you in getting a suitable flex duct that matches your HVAC system.
In the old days, ducts were made of sheet metal. This material lasts almost forever, providing relatively free airflow. Unfortunately, sheet metal is expensive. Because of this, it has mainly been replaced with a flex duct consisting of:
An inner core of the spiraled wire
Embedded in a plastic sheath
Surrounded by insulation
With plastic or a thin radiant barrier on the outside
Suitable materials used for your ductwork are crucial to achieving optimal efficiency from your air conditioner. Poorly installed flex boards could create leakage that could cost you more money on energy bills and insufficient heat or cool your home. For your home heating and air conditioning system to produce sufficient warmth or cooling in your place, a properly functioning duct system is required. Mr. Duct Cleaner provides comprehensive air duct cleaning and sanitation, including sheet metal duct installation and repair services.
The Right Time For Flex Duct Replacement
Many ductwork issues should be dealt with by a professional, especially deciding if you should replace your flex duct or have it repaired. Due to the comprehensive labor and expense involved, you will not want to have new ductwork installed unless you need it. Here are signs that it is time to replace your flex ducts:
Excessively dusty air
Poor indoor air quality
Air leaking in the ducts
Adequate airflow in the vents
Smell of mildew
Mold growth in ducts
Old ductwork
Inconsistent temperature
Noise in the ducts
Increase in utility bills
Incorrect size of ductwork
Mr. Duct Cleaner can examine your flex ducts and provide you the best options for your problem. If your ductwork needs repair, our ductwork technicians can provide you with the service you need. Should your ducts need replacement, our technicians can remove and replace them and get your air circulation running in no time.
DuctworkTechnicians with Guaranteed Results
Our professional and informative specialist will go above and beyond to ensure that the job is completed right the first time. When our specialist inspects your ductwork, they will perform tests to measure air quality, performance, pressure, and speed. The tests will ascertain if leaks are present and if air duct replacement is necessary. We take into significant consideration the condition of your duct system and your budget before planning solutions. Whether you need a new flex duct replacement or want to repair your existing ducts, Mr. Duct Cleaner got you covered!
Contact Mr. Duct Cleaner Today!
Get the best quality flex duct cleaning and replacement with Mr. Duct Cleaner. Contact Cleaner today or reach out to our customer service team to accommodate your inquiries and scheduling requests.