Commercial Air Duct Cleaning Service
Keep your business clean and fresh with the help of Mr. Duct Cleaner. Our commercial air duct cleaning service ensures that you get contaminant-free air for you, your employees, and your customers.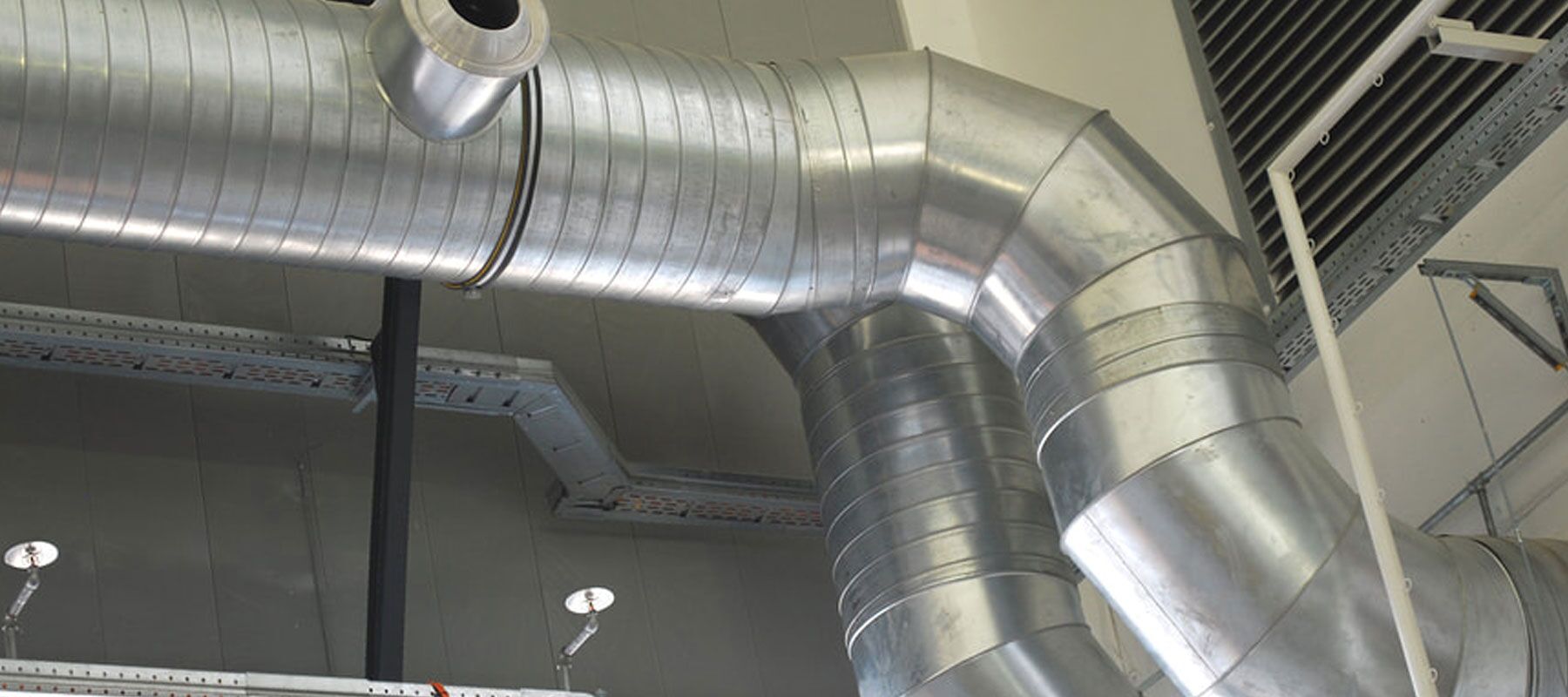 For A Better Working Environment, Get Commercial Air Duct Cleaning Near You
The HVAC system of an establishment has become a concern for Indoor Air Quality (IAQ). The benefits of cleaning your ductwork from potential contaminants create a clean and safe environment for the occupants and prevent costly expenses. At Mr. Duct Cleaner, we assure you that your office or business establishment is safe, effective, and healthful for your employees and customers.
Dust, debris, microorganisms, and contaminants can build up in your commercial ductwork system and create health issues for the people working in the place and reduce the machine's efficiency, increasing energy consumption. Supervisors have lots of responsibilities, and often the air duct system gets overlooked until problems such as inefficient air circulation or poor air quality arise.
How Mr. Duct Cleaner Can Help Your Business
A clean indoor environment is not just about making sure the floors, walls, and other surfaces are stainless. It is also about assuring that the air inside your home or commercial property is free of dirt and other airborne contaminants. As business owners, you should understand that customer satisfaction is the primary concern. Just as important is efficiency, and managing your business with nasty air ducts can dramatically decrease your performance and turn into more expensive utility costs. It's essential to ensure your air distribution stays fresh and clean for the safety and health of your employees and customers.
With our commercial air duct cleaning near you, we can help in:
Improving your indoor air quality
Reduce the possibility of microbial growth
Extend the lifespan of your HVAC unit
Provide a healthier environment for your customers
Remove unpleasant odors
Save money on electricity costs
The process of commercial air duct cleaning is as follows:
Our experts attach a powerful vacuum to the air ducts near the HVAC unit.
Commercial-grade products and equipment are used to remove the contaminants and debris in the air ducts.
Contaminants are filtered out of the ducts and through the filtration system, returning clean air into the establishment.
After cleaning, all entry vents are resealed, restoring the ductwork system like brand new.
Get Reliable Commercial Air Duct Cleaning Near You
Indoor air pollutants can cause serious health problems for employees and customers with respiratory ailments or environmental allergies. Regular commercial air duct cleaning service by Mr. Duct Cleaner can help drastically reduce the amount of dirt, dust, and allergens circulating throughout the building. Our full-time, certified ductwork technicians know all aspects of commercial air duct cleaning, repairs, and sanitation. They are all well-trained and experienced in dealing with all situations regarding your air ducts. Using specialized cleaning tools and techniques, rest assured that your commercial space will have a top-quality indoor air environment. Contact Mr. Duct Cleaner today and schedule a service for your commercial air duct cleaning near you. Contact us to schedule an appointment or book a schedule right here on our website for a cleaner, safer, healthier environment for your employees, clients, and customers. We also provide a dryer vent cleaning for your dryers to help you avoid fire hazards and dryer inefficiency.
Keeping Your Work Area Safe & Healthy with Commercial Air Duct Cleaning Service Cost
Any commercial space and establishment have dust particles, microbes, and other contaminants that accumulate inside the ducts. Aside from causing your HVAC system to run ineffectively, ducts coated with harmful pathogens and microbes can create unhealthy air quality for your people. Having regular commercial air duct cleaning service performed is necessary for the safety of your employees and the productivity of your workplace. Mr. Duct Cleaner is an authorized HVAC company and has provided outstanding commercial air duct cleaning service for over a decade. Our competent and experienced professionals will completely clean your ductwork system from end to finish without interrupting your daily transactions.
The Importance of Commercial Air Duct Cleaning
There's a considerable risk of contaminant buildup in the air ducts in commercial buildings as people go in and out on your establishment; they bring with them dust from outside that will recirculate in your ducts. This dust can cause health concerns to people with allergies and respiratory conditions. Even more, the buildup of debris in the air ducts can cause unhealthy air conditions, which are linked to allergies and other respiratory problems to occupants and employees. At Mr. Duct Cleaner, we can help prevent these situations and issues by doing a comprehensive commercial air duct cleaning service to your ducts. We extract potentially harmful buildups, thus improving your employees' health while reducing the potential risk of accidents.
Benefits of Air Duct Cleaning in Commercial Establishments:
Improved health & safety - Poor air quality is a severe health issue within the workplace. With commercial air duct cleaning, we can avoid complications and respiratory health conditions.
Decreased indoor humidity levels - Among the signs of an unclean ductwork system is an increase in humidity. When the air humidity level is extremely high, the excess moisture within the air can promote bacterial growth, which is terrible for the health of anyone who works in your establishment.
Lower utility bills - If you noticed your energy bill increasing, one indication is that dirt and debris clog up your HVAC system. When this happens, your heating and cooling systems will work twice as hard to achieve the set temperature, which in turn increases your power bill.
Thus, if you want a safe and sanitary workplace, contact Mr. Duct Cleaner. We promise to keep your work environment secured and away from possible harm. If all of your concern is about your indoor air quality, don't hesitate to hire Mr. Duct Cleaner experts to clean your air duct system. This action is one of the best ways to maintain good indoor air quality is to have your ducts professionally cleaned. No need to worry about the commercial air duct cleaning cost since our services are budget-friendly and affordable to anyone. To prevent any unpleasant and stressful situations in your commercial space, you better contact Mr. Duct Cleaner for an appointment. We can guarantee you a quick and outstanding air duct cleaning service near you. You can trust our service experts to maintain the cleanliness of your air duct system.
Contact Mr. Duct Cleaner Today!
You can call us through our hotline numbers or fill out our contact form, and our customer support team will respond to you as soon as possible.